11 FACTS ABOUT THE ARMENIAN GENOCIDE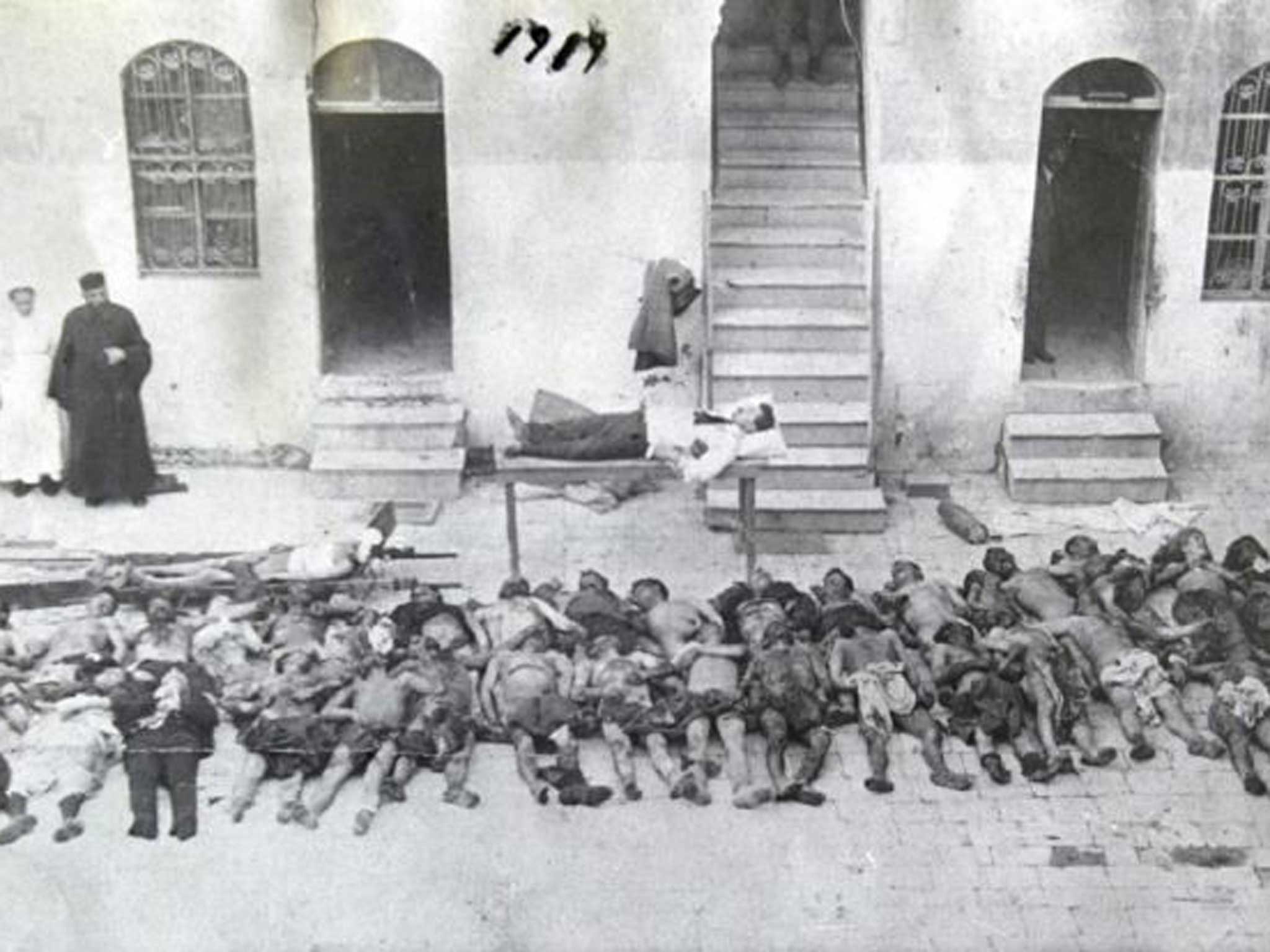 During World War I, the Young Turks political reform movement moved to eliminate the Armenian people from the Ottoman Empire.
---
Of the 2 million total Armenians, 1.5 million were killed.
---
The Armenian people were tortured, massacred, and starved. The majority were sent into the desert to die of thirst and hunger.
---
Many were forcibly removed from Armenia and Anatolia to Syria.
---
The Armenian Genocide took place from 1915 to 1918, with renewed instances of brutality occurring between 1920 and 1923.
---
By 1923, the Armenian population had been completely eliminated from Asia Minor and historic West Armenia.
---
April 24 is commemorated as the date of the beginning of the Armenian Genocide.
---
The genocide started when 300 Armenian leaders, writers, thinkers, and professionals in Constantinople (present-day Istanbul) were collected, deported, and killed. 5,000 of the poorest Armenians were also slaughtered in their homes and the streets.
---
The United Nations Convention on the Prevention and Punishment of the Crime of Genocide was adopted in 1948, 30 years after the Armenian Genocide.
---
Most Armenians in the US are children and grandchildren of survivors.
---
The Young Turk government restricted the use of photography and reporting, but many American missionaries and diplomatic representatives witnessed the deportations and broke the news outside of the country.
---
Source:
http://FMG.NEWS
Views today: 34
We would be most grateful if you share this article in the social networks.

RELATED NEWS: