Couple marry in Karabakh church bombed by Azerbaijan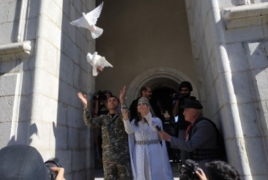 October 24, 2020 - 16:00 AMT
A couple were married at the iconic Ghazanchetsots Cathedral in Shushi, Nagorno-Karabakh (Artsakh), just two weeks after the church was bombarded by the Azerbaijani military.
Former Armenian lawmaker from the ruling My Step bloc Gayane Abrahamyan posted pictured from the ceremony on Saturday, October 24.
"I have no idea whether I will ever find words to describe how I feel now," Abrahamyan captioned the photos on Facebook.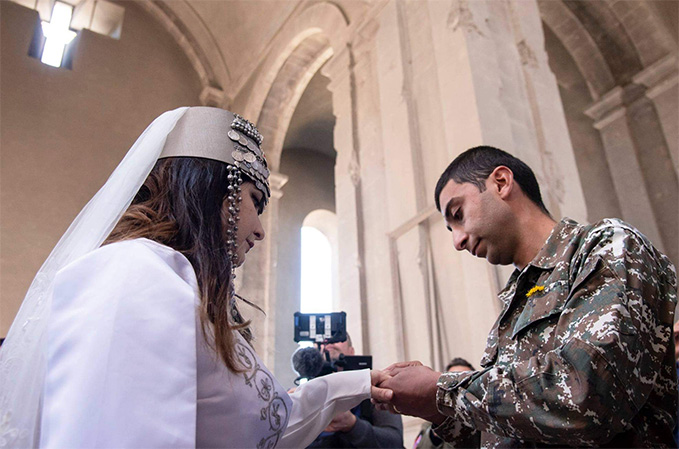 Three Russian journalists were injured in Azerbaijan's bombing of the church on October 8. The Azeri military has been repeatedly targeting civilian infrastructure and cultural centers across Karabakh.
Azerbaijan, with help from Turkey and Syrian and Libyan mercenaries deployed by Ankara, started a war against Karabakh (Artsakh) in the morning of September 27. The Armenian side has reported deaths and injuries both among the civilian population and the military. Foreign and local journalists too have been injured in Azeri shelling of towns and villages.